These are the diagrams that accompany the live stream about Playing with Chord Substitutions. There's a logic to the patterns of progressions -- and these examples help to clarify.
VIDEO:
https://youtube.com/live/AcgMgeI7E8o
DIAGRAMS:
Chord substitutions are used to add interest and variety to the songs you write. This is the rule of thumb when substituting certain chords for others in a progression: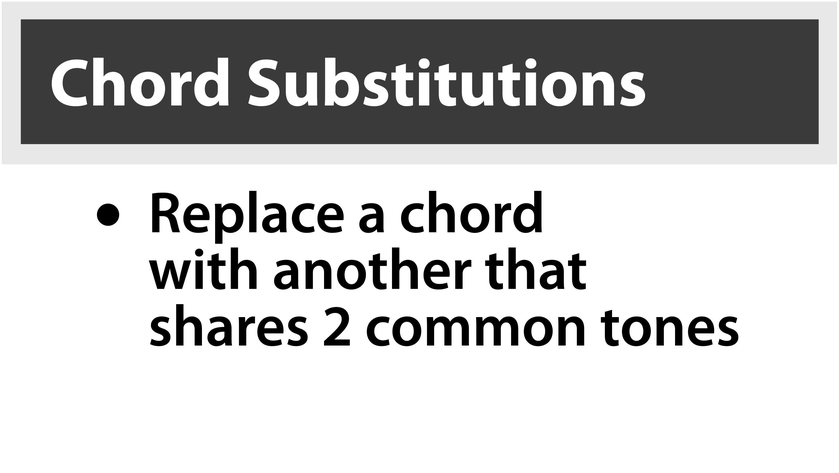 To know which chords share common tones, it helps to see how harmonies are constructed in a given key -- where each is built by combining every other note from the underlying scale.
In the key of C, for example, 7 distinct chords are constructed by starting on each respective note and playing every other note -- or what musicians call intervals of major-thirds and minor-thirds (a.k.a. "tertian" intervals).
The loop at the bottom of this imagey takes this alternating pattern of tertian intervals and wraps them into a "circle of thirds." This loop shows how the 7 chords of a key form a daisy chain pattern of overlapping chords -- with each pair of neighboring chords sharing two common tones.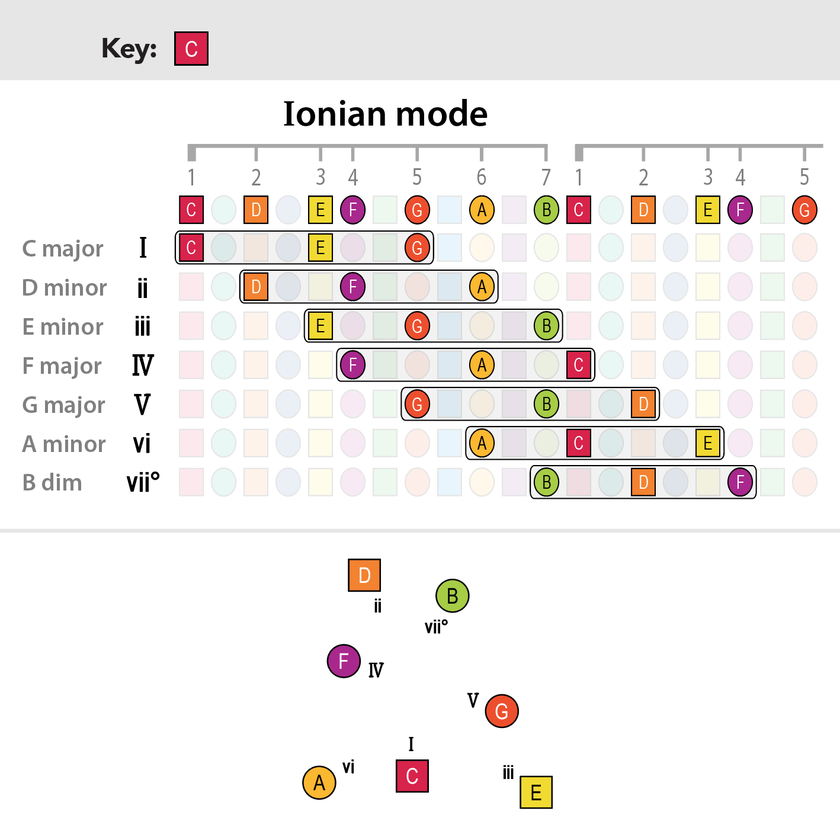 Because all 12 keys in music are cyclical and symmetrical, these same patterns apply to the key of G, for example ... and all other keys as well:
Only for Supporters
To read the rest of this article and access other paid content, you must be a supporter